Daikon with dill
389
18.02.2017 17:45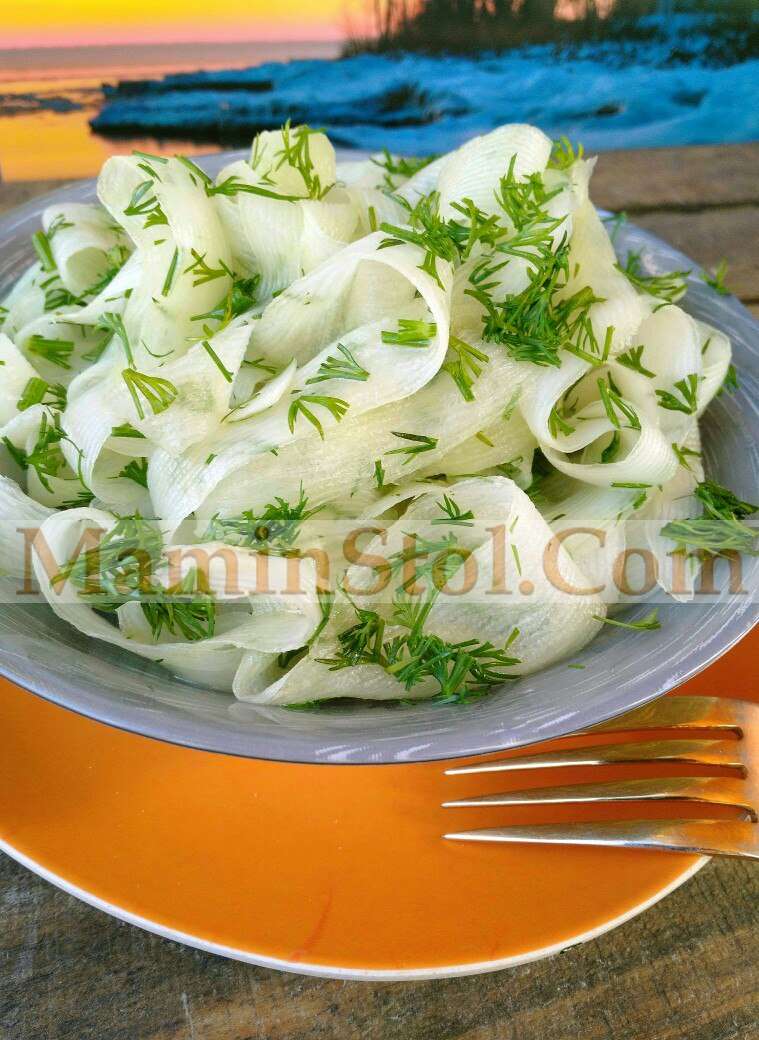 Japanese radish - so often called daikon and not casual, because in Japan this vegetable is as popular as in the Slavic peoples potatoes. The Japanese use it almost every day in incredible variations and, again, with good reason: Due to the high content of vitamins, daikon strengthens the immune system, and its volatile products kill germs. Daikon removes excess fluid from the body, cleanses the liver and kidneys, stimulates the stomach and intestines, and is even able to dissolve gallstones.
Today we are preparing the simplest, fastest and of course delicious daikon salad.
Essential Products:
Daikon 250 gr vegetable oil pumpkin 1 St.. l pink salt 0,5 hours. l lemon juice 0,5 hours. l dill
Method of Preparation:
Wash and remove a thin skin from daikon. Cut using a manual slicer (peelers) long thin strips of daikon and season them with oil and lemon juice (or apple cider vinegar). and salt. Mix thoroughly and let stand 15-30 minutes.
Add finely chopped fresh dill and serve.!
Bon appetite!
God bless you!
Your comment will be published on behalf of '
Guest
'.
Login
here!