Sauerkraut salad with mushrooms
383
27.02.2012 20:31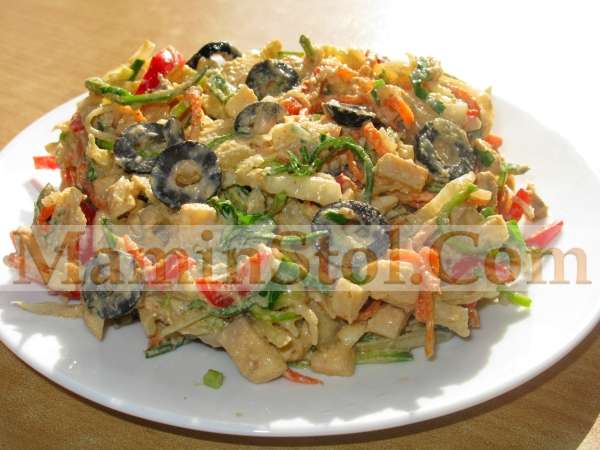 Tired of standard sauerkraut in a plate? Let's make a bright and delicious salad out of it - and at the same time very satisfying!
Essential Products:
sauerkraut 1kg
raw champignons 300gr
bell pepper red 200gr
leek (greenery) 100gr
pitted olives 200gr
greens to taste 1 hair bun
Method of Preparation:
In sauerkraut, add raw mushrooms diced into cubes, julienne bell pepper and leek, slices of olives and chopped greens.
Refuel pumpkin nut sauce (it fits best - pumpkin extinguishes cabbage acid) and you can eat!
Bon appetite!
Your comment will be published on behalf of '
Guest
'.
Login
here!