Zucchini salad with avocado and green peas
89
16.06.2017 11:05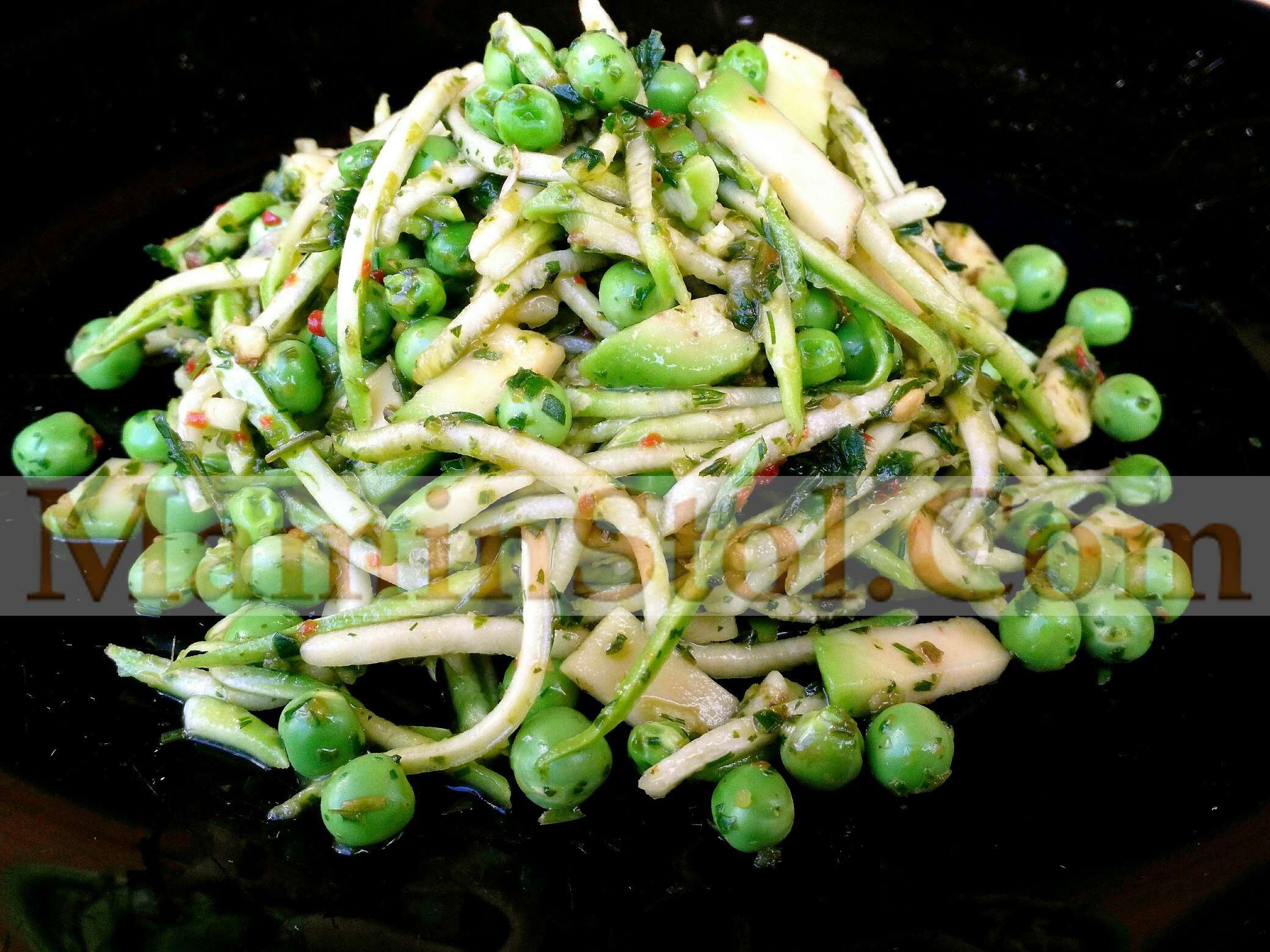 Great green quick salad with green adjika —storehouse of vitamins!
Eat please.!
Essential Products:
Squash 1 pcs. (250 gr)
Avocado 1 green peas 140 gr Green adjika 2 St..II (Green adjika)
Method of Preparation:
First of all, peel green peas (take out of the pods) and mix it with green adjika (Green adjika), so that it is slightly marinated.
Rub the zucchini on a coarse grater, cut the avocado into pieces and mix everything together.
You can eat right away, but you can let it stand for minutes 30 — the salad will become softer and soaked with green adjika dressing.
Bon appetite!
God bless you!
Your comment will be published on behalf of '
Guest
'.
Login
here!