Peking cabbage with red sauce
316
14.01.2012 15:33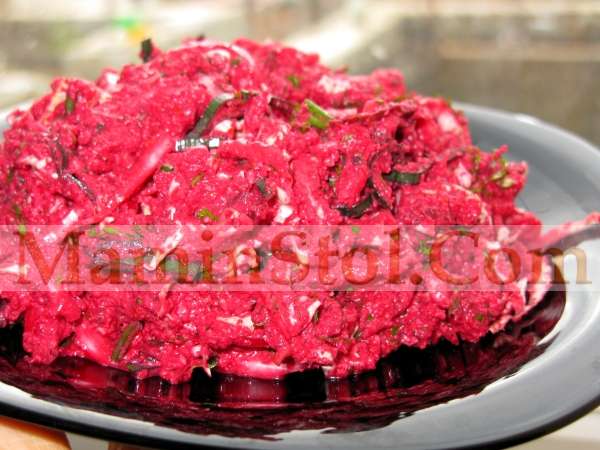 Another unique variation of Beijing cabbage salad: it must be tried - the taste is not expressed in words!
I have no doubt that this salad will become one of your favorites, especially on the winter table!
Eat please.!
Essential Products:
Chinese cabbage 800-900gr
parsley 1 hair bun
green 1 hair bun
Red:
beet 2pcs. (300gr)
celery root 50gr
raw nuts (По вкусу!) 1St.
water 2/3St.
Tomato 1pcs.
garlic 4 Зубка
Soy sauce 3St..II
sea salt to taste
nutmeg 0,5hours.II
Hops suneli 0,5hours.II
Method of Preparation:
Ingredients for sauce: (except salt) put in a blender bowl and turn into a smoothie.
Chop the cabbage into strips, pour the sauce, mix well and only now add salt to taste. Let it brew 30-60 minutes and the salad is ready!
Bon appetite!
Your comment will be published on behalf of '
Guest
'.
Login
here!