Pumpkin-chickpea puree
58
22.11.2016 11:10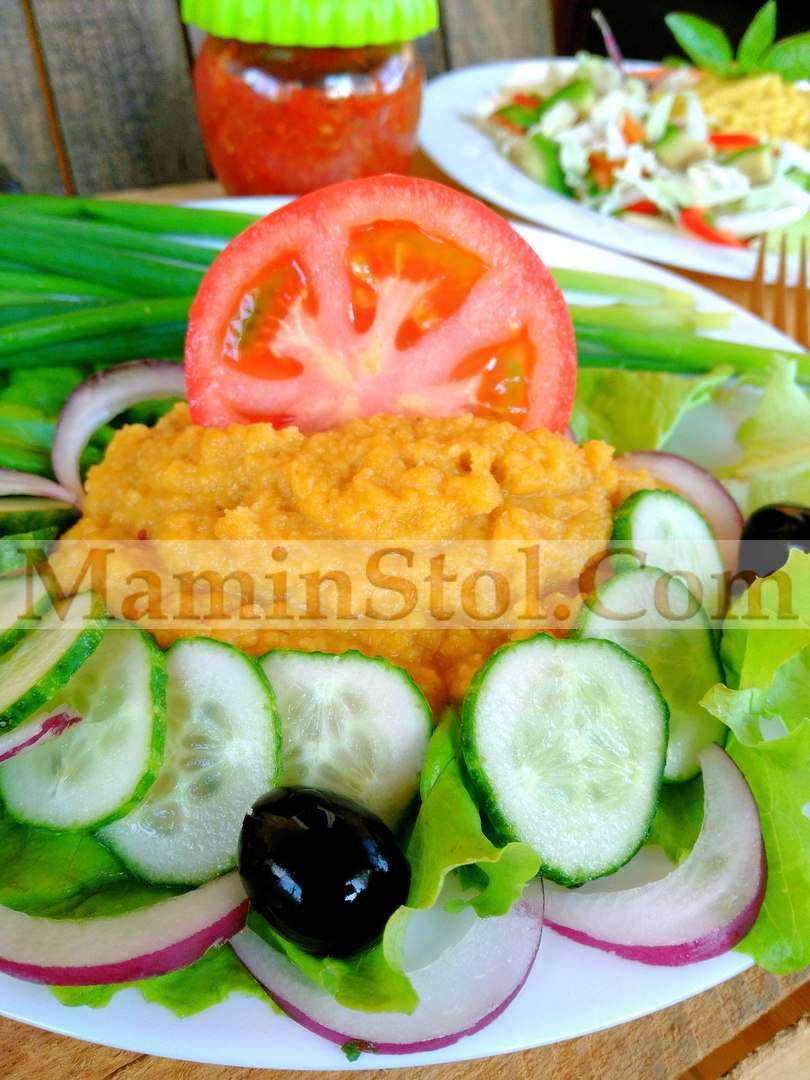 How many wonderful vegetable purees can be made! But most people of post-Soviet and Soviet education have an association with the word "mash" only with potatoes...
Today we will prepare a delicious and bright raw pumpkin puree with chickpeas!
God bless you!
Essential Products:
pumpkin 400gr
water 1St.
Chickpeas (boiled) 3St.
oil (coconut, cocoa, olive) 20-30gr
soy sauce 1St..II
spices to taste a pinch
Method of Preparation:
Soak in advance (10-12hr.) chickpeas and boil until cooked.
We clean the pumpkin from the skin, wash it, cut into large pieces - into the blender bowl + water + soy sauce + oil and grind until smooth. Then add the prepared chickpeas and grind again until smooth..
Then add adjika if necessary to taste (kebab spices are good).
Serve with fresh vegetables and herbs.
Bon appetite!
God bless you!
Your comment will be published on behalf of '
Guest
'.
Login
here!