Tomato soup with nut and basil
157
08.05.2017 17:45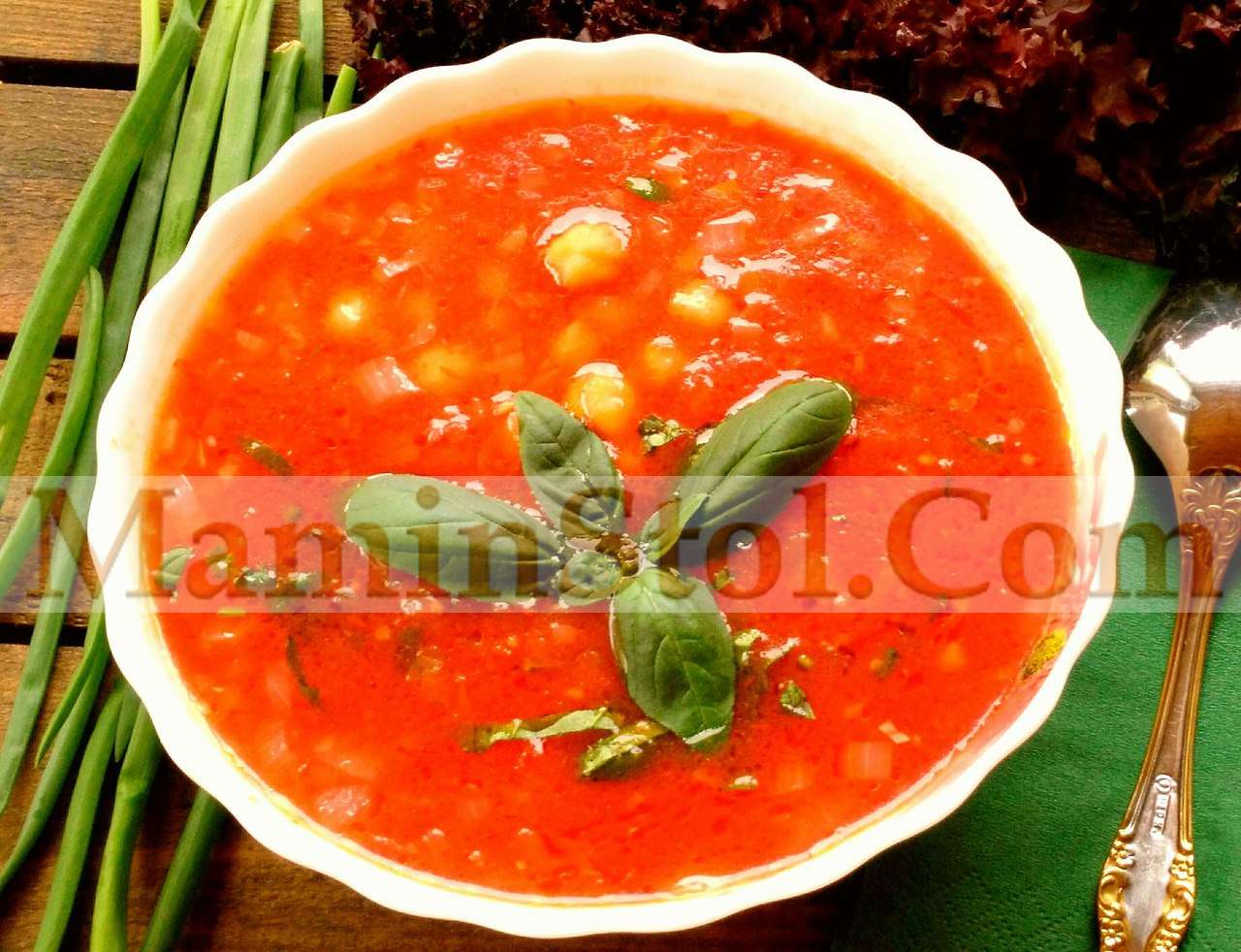 Incredibly tasty and hearty tomato soup!
In the season of tomatoes cook from fresh tomatoes, the rest of the time we use tomato juice (carefully prepared by you in the summer).
Eat please.!
Essential Products:
Bulb onions 300 G
Oil for frying (ghee or vegetable) 2-3 St..L
Garlic 2-3 tooth
Tomatoes (Or volume. juice) 1 litre (In a ground ground)
Boiled chickpeas 3 Cup
Basil 1 Puig
Salt, spices to taste
Method of Preparation:
In a saucepan with a thick bottom fry in oil until golden brown finely chopped onion. Then add the finely chopped garlic and fry for another minute.
If you have fresh tomatoes, they should be washed and ground with a blender in puree. The chickpeas for this soup must be boiled in advance (better soak at night, and boil in the morning until ready).
Add to the pan with garlic and onion boiled chickpeas and ground tomatoes (or juice with pulp), stir, let boil and in five minutes turn off.
If your tomatoes are sour, you can add a spoonful of cane sugar.
Salt and spices to taste.
Serve the soup, sprinkled each portion with basil greens.
Bon appetite!
God bless you!
Your comment will be published on behalf of '
Guest
'.
Login
here!