Pea Salad with Mushrooms
394
27.02.2012 13:17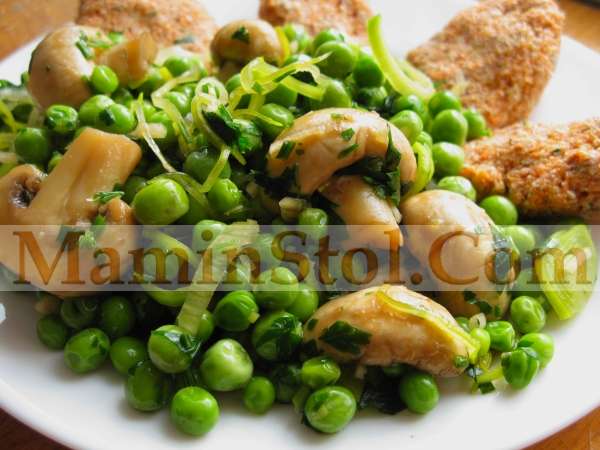 The original hearty salad is especially good from fresh, young green peas, thawed peas can also be used (own procurement). Pick greens to taste, spinach and lettuce leaves harmonize well - if there are a lot of greens, it will only be tastier and healthier!
Mushrooms for this salad is better to take small.
Essential Products:
green peas raw 0,5kg
champignons 400gr
soy sauce 5St..II
leek 70-100gr
garlic 2-3 Зубка
Dill 1 hair bun
greenery (По вкусу!) 1 hair bun
Method of Preparation:
Mushrooms thoroughly wash and cut in half (if very small - then entirely), add pure peas, crushed garlic and crushed greens. Pour in soy sauce and mix.
Salad must be infused 2-3 hours (stir more often during this period) and you can eat!
Bon appetite!
Your comment will be published on behalf of '
Guest
'.
Login
here!