Banana pie without flour, sugar and eggs with dried apricots, raisins and berries
677
01.05.2017 17:45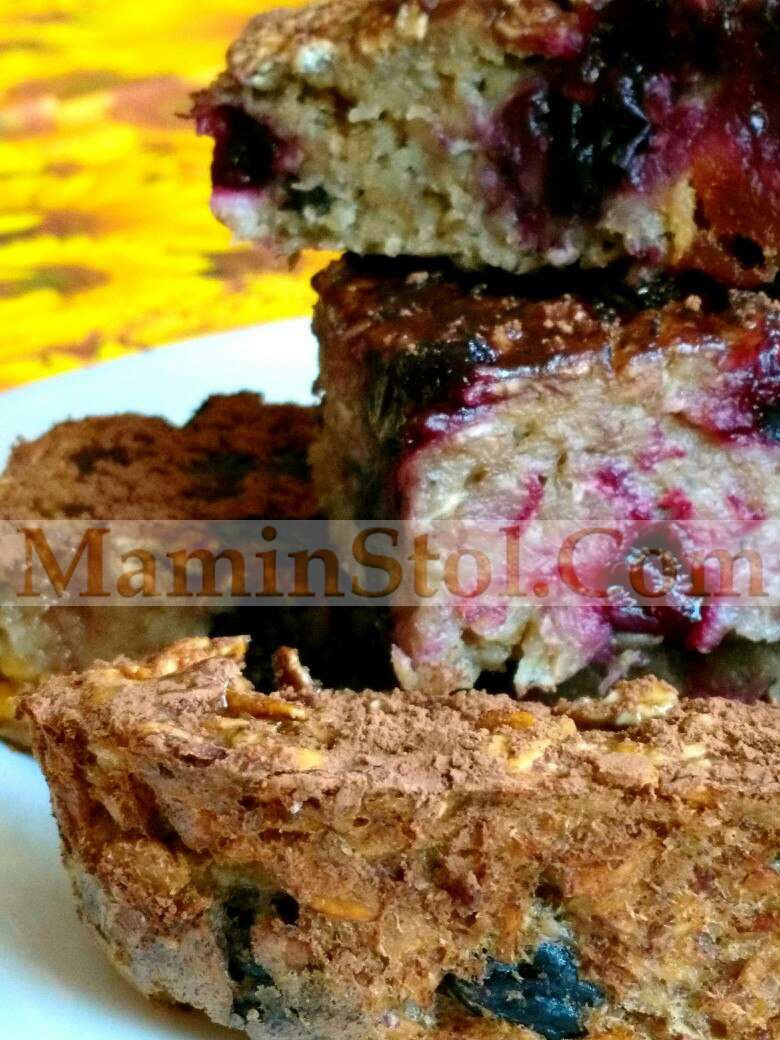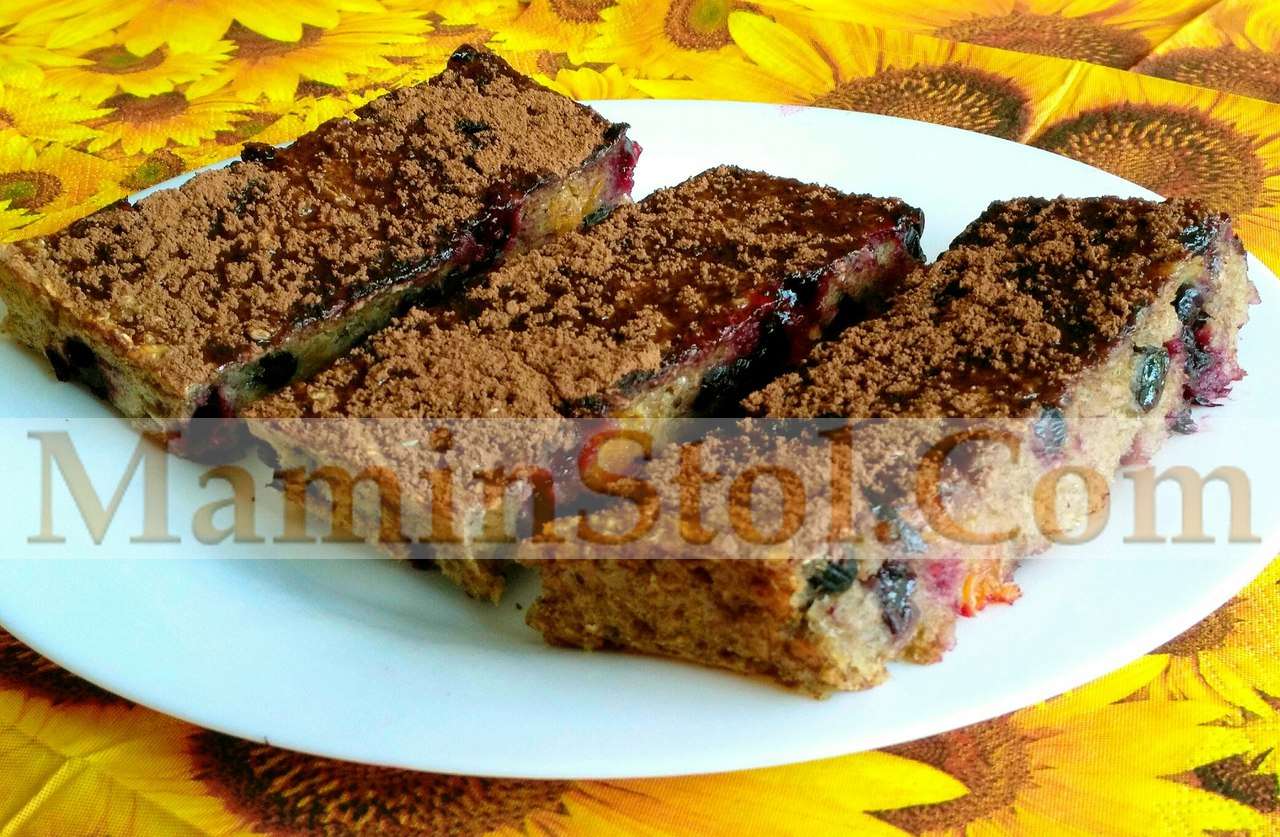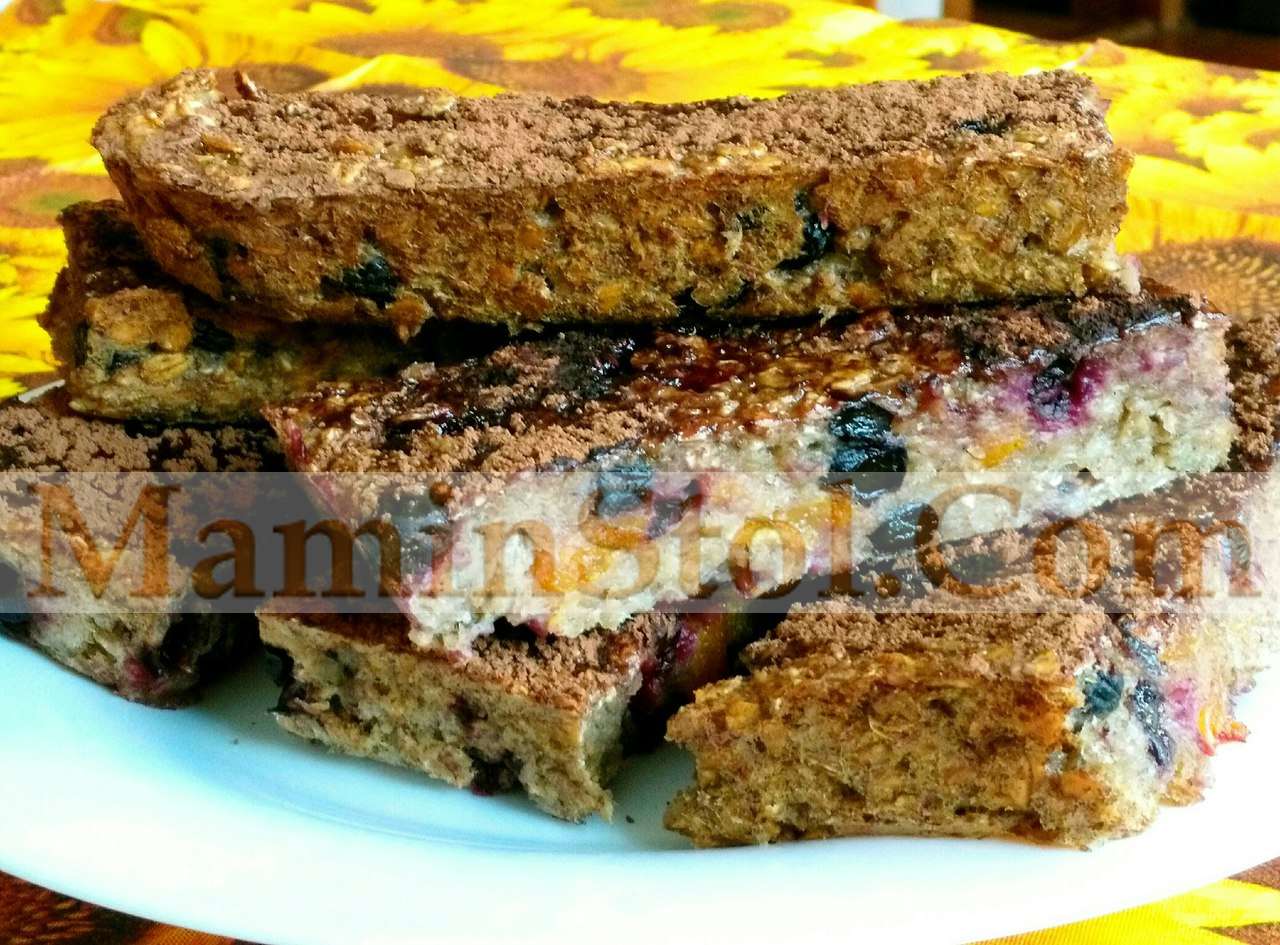 Simple and quick you can make a delicious vegan pie of bananas (you can overripe) with oatmeal. Due to the sweetness of the bananas themselves, plus dried apricots and raisins - the cake turns out very sweet and does not require additional sweetener.
Eat please.!
Essential Products:
bananas 750 G
oatmeal 4 Art
Dried apricots 60 G
Raisins 0,5 Art
berries any (Can be frozen) 1 Art
spices to taste (vanilla, cinnamon, cardamom, nutmeg)
NATURAL 1 St.. L
cocoa powder 2 St.. II
Method of Preparation:
In a deep bowl, mix together bananas (Grind in a puree in a blender) with oatmeal, dried apricots (cut into pieces), raisins and berries (I have blackcurrants). You can add a little spice to your taste, but you can do it without them.
Put the dough in a wide and not very deep form and put to bake in a hot oven at a temperature 180 degrees 40-45 minutes.
Take out the finished pie and let it cool to a warm state. Grease the top of a warm pie with natural honey and sprinkle with cocoa powder through a sito (you can do it without it, if you wish).
Bon appetite!
God bless you!
Your comment will be published on behalf of '
Guest
'.
Login
here!