Sauce La santé
219
11.10.2011 17:58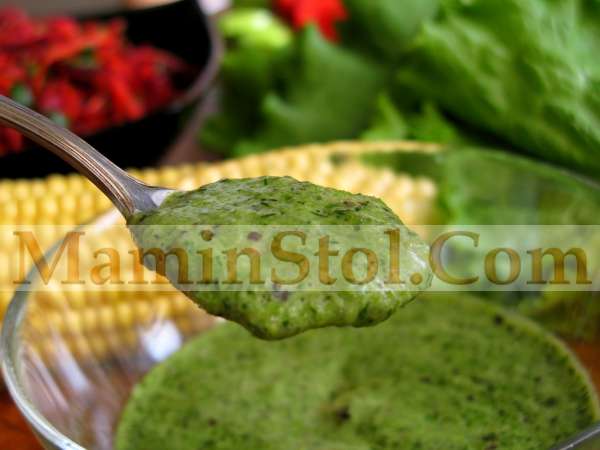 In our rapidly developing century, we are witnesses to the most incredible achievements in science and technology, chemistry, the space industry and much more. Most of them greatly simplify the life of a modern person.. However, rapid development in the food industry often leads to disastrous results.: while improving the taste of dishes, we forgot about their nutritional value and most of our food slowly kills us, instead of giving us health...
I suggest adding to your main courses the life-giving power of raw vegetables with valuable seal fat (or any unrefined vegetable fats) in the form of a delicious sauce La santé (fr.- Health).
Essential Products:
egg yolks 4-5pcs.
seal fat (can be replaced with any vegetable oil) 2St..II
salt 0,5hours.II
Apple cider vinegar 1hours.II
spinach 0,5 beam
Dill 0,5 beam
garlic 2 Зубка
Broccoli 100gr
Method of Preparation:
In the flask for the blender, place the yolks with fat, salt and apple cider vinegar - beat until thick for about a minute.
Then we add coarsely chopped spinach, dill, chives and broccoli inflorescences to the same place - beat until smooth for a couple of minutes and a wonderful sauce La santé Ready!
Eat please.!
Bon appetite!
Your comment will be published on behalf of '
Guest
'.
Login
here!