Tomato and basil salad with olives
78
22.06.2017 11:05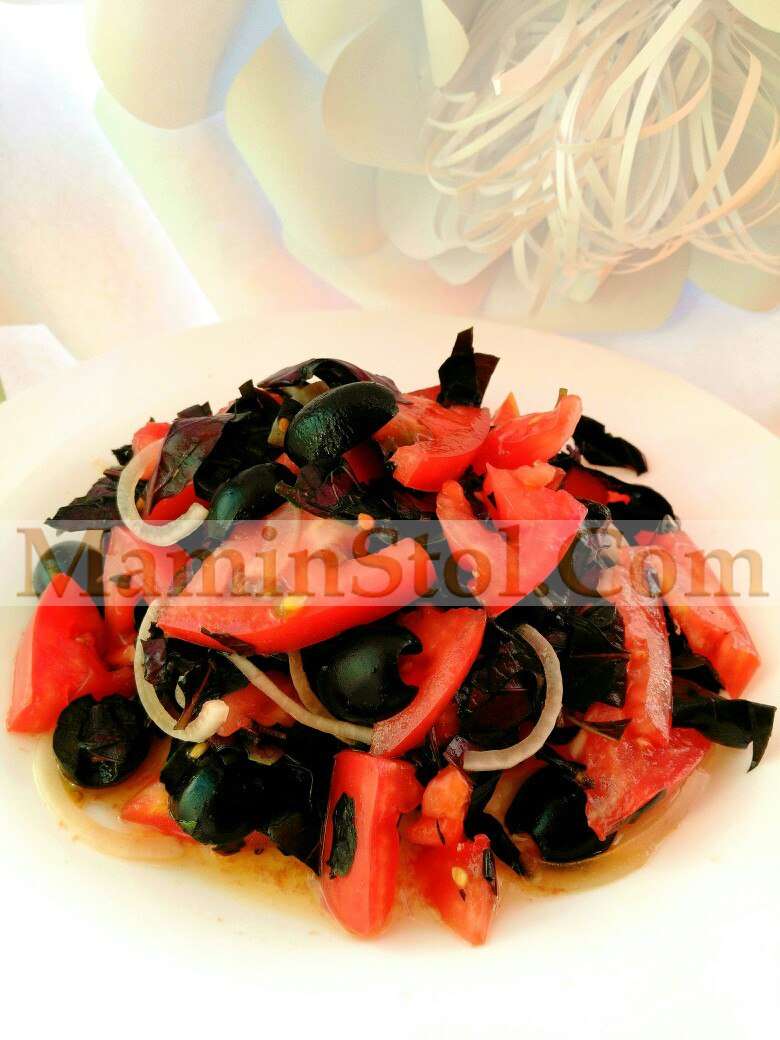 Simple but delicious salad!
Rich in vitamins and minerals!
All for health!
Essential Products:
Tomatoes 2 pcs. (400 gr)
Basil 50 onions 0,5 pcs. (30 gr)
Soy sauce 1 St..II
Method of Preparation:
Onions cut into thin half rings and pour in soy sauce. Chop the basil and add to the onion. Last cut medium slices of tomatoes and mix everything together.
Bon appetite!
God bless you!
Your comment will be published on behalf of '
Guest
'.
Login
here!