Beetroot salad with daikon and linen mayonnaise
90
04.03.2017 17:45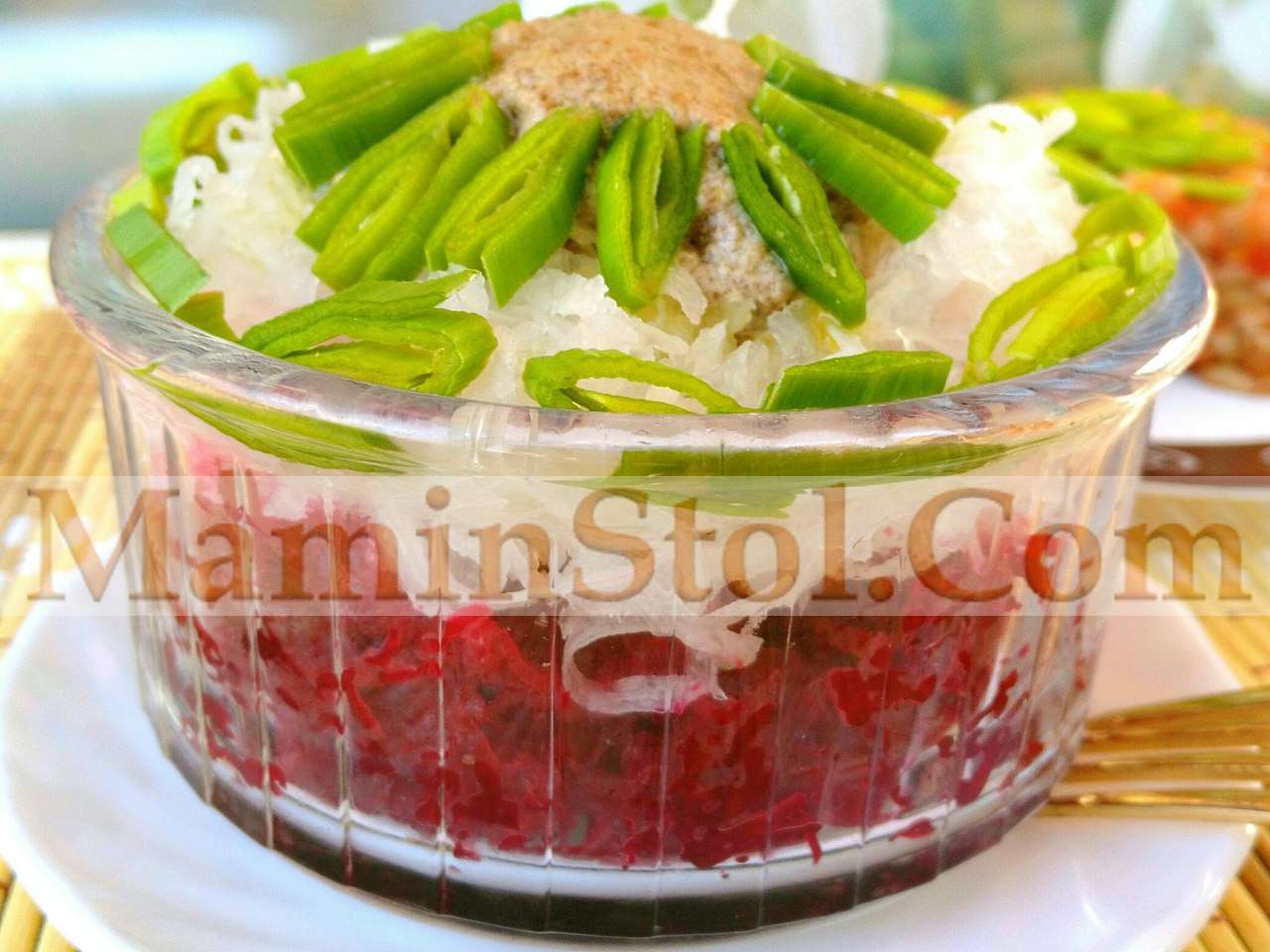 Very simple spicy salad of Japanese radish with beets!
The benefits here are off the charts, especially considering that we will season the salad with linen mayonnaise.
Daikon is the most popular vegetable crop in Japan, it is included in their diet there almost daily. It's just a storehouse of vitamins, micro and macro elements, useful enzymes and at the same time there is no mustard oil in this radish, so its taste is not burning, but tender and juicy.
The nutritional value of beets is also unique with its rich composition and low calorie content.!
God bless you!
Essential Products:
beet 300 gr daikon 200 gr garlic 1-2 clove flax mayonnaise greens to taste (I have leek greens)
Method of Preparation:
Wash and peel the beets, rub on a small grater, add crushed garlic and daikon grated on a medium grater.
Fill salad with linen mayonnaise, add greens - done!
Bon appetite!
God bless you!
Your comment will be published on behalf of '
Guest
'.
Login
here!