Pickled radish (Quick)
667
30.03.2015 22:06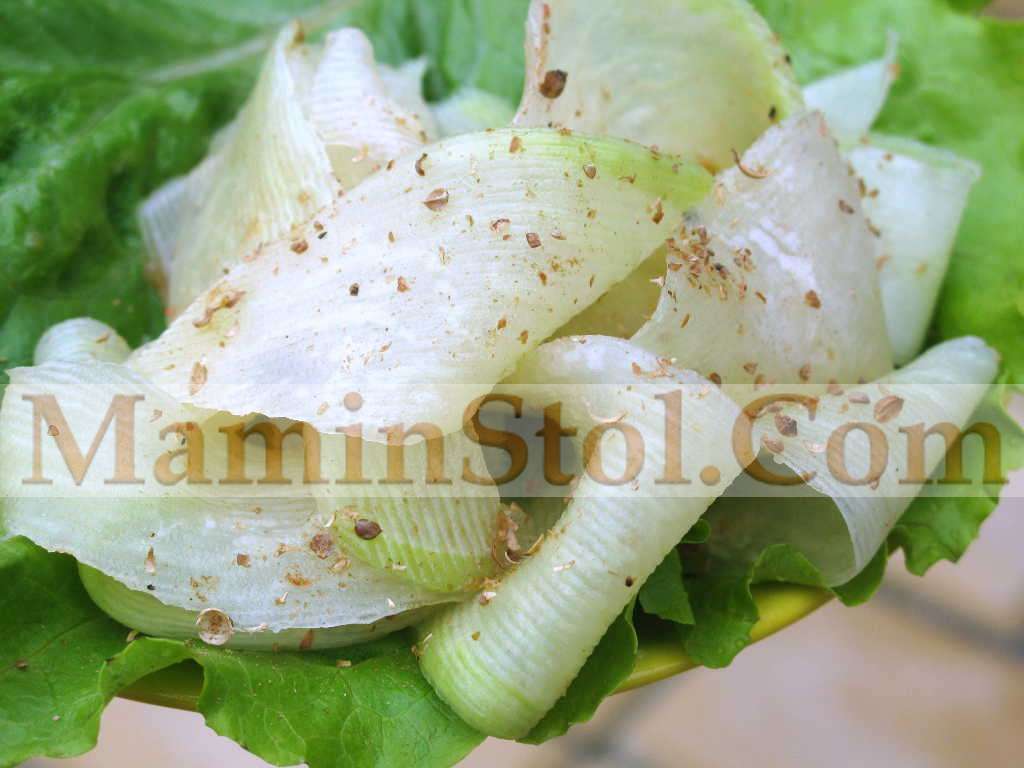 Very Easy...
Very Fast...
Èçáðàííûå ðåöåïòû new!...
Very useful!
You can make from any kind of radish, including black - try it, you won't regret it...
God bless you!
Essential Products:
Radish 1pcs.
Olive oil 1St..II
salt pinch
garlic 1 clove
coriander 1/3hours.II
Method of Preparation:
My radish, peel (black is better with a peel) and cut into thin slices using a manual slicer (slicers).
Put in a container with a lid, add salt, oil, ground coriander and garlic (давленый), close the lid and shake several times (so that the spices are evenly distributed between the slices).
Already through 15 minutes can be eaten, but for greater effect, it is better to brew minutes 30.
Bon appetite!
Your comment will be published on behalf of '
Guest
'.
Login
here!