How to Cook Delicious Cocoa
254
29.03.2011 05:15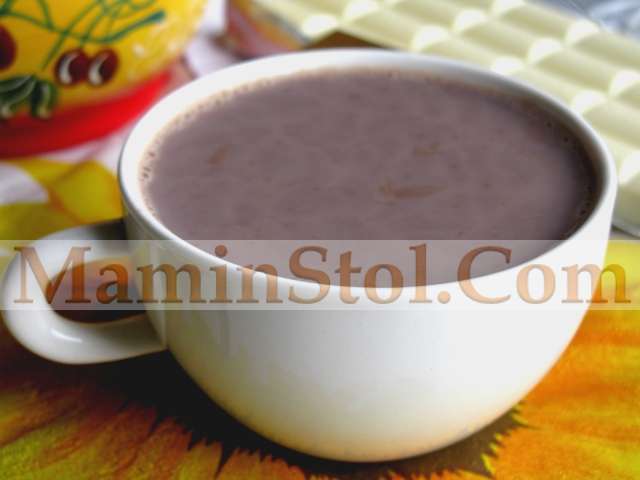 The rich composition of cocoa makes it a very valuable drink.!
Excessive amounts of antioxidants contribute to longevity and delay the aging of the body, a large number of vitamins and minerals fills our body with healthy nutrition and energy.! This is a great way to restore strength and strengthen your health.!
Such a drink deserves to be present at our tables more often, so let's learn how to quickly and tasty prepare it!
Essential Products:
milk 1II
water 0,3II
cocoa powder, 4St..II (without slide)
sugar 4St..II (without slide)
Method of Preparation:
Pour milk and water into the pan and put on fire. In a separate cup, mix sugar with cocoa.
When the milk warms up, pour a little hot milk into the mixture of cocoa and sugar and mix thoroughly (possible with a whisk).
At the first signs of boiling milk, when the foam begins to rise, pour from a cup of cocoa with sugar into a pan and mix. We give half a minute to boil and turn off. Cocoa is ready!
Bon appetite!
Your comment will be published on behalf of '
Guest
'.
Login
here!