Chocolate glaze
468
02.12.2010 13:06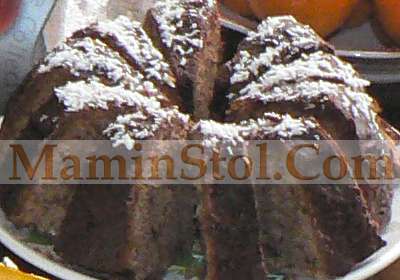 A very quick, easy and delicious chocolate glaze recipe.! Since the time a baking specialist shared it with me, I use it only for any type of icing baking.
Essential Products:
Granulated sugar 1/2 cups
Theobroma cacao 2St..II
milk 1St..II
sour cream 1St..II
dairy butter, 30d
Method of Preparation:
Mix sugar, cocoa, milk and sour cream and put on low heat. Stir constantly non-stop until boiling mass. When it boils, add oil and boil more 1-2 minutes. Remove from heat and immediately fill prepared products with glaze.
Your comment will be published on behalf of '
Guest
'.
Login
here!