Cherry Cream with Walnuts
629
30.11.2010 17:45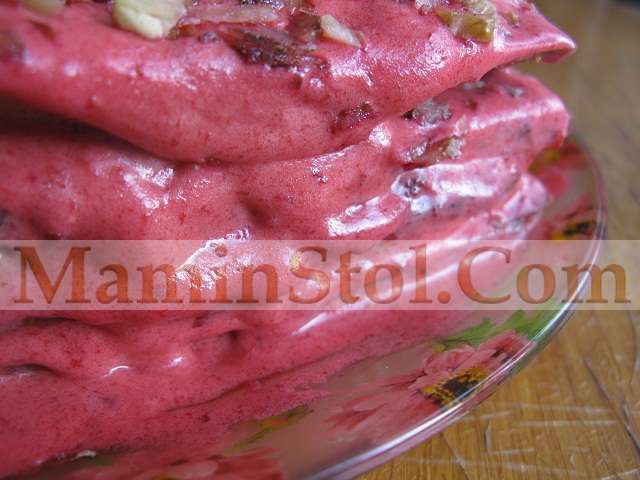 Delicious cherry cream: suitable for any cake or as a separate treat. You can lay out cookies in layers and grease with cream - you get a delicious cake without direct baking!
Essential Products:
fresh cherries (or frozen) 250gr
homemade cream 200gr
Granulated sugar 200gr
walnuts 100-150gr
Method of Preparation:
Remove pits from cherries (either unfreeze berries and take them with juice) and use a blender to make a smoothie. Beat sugar separately with cream until smooth and add cherry puree, whisk for another minute or two. Instead of cream, you can take sweet homemade sour cream. The resulting mass is used as a cream for cakes, adding walnuts. Or as an independent dessert, garnishing with several berries of cherries and adding finely chopped walnut to the cream.
Bon appetite!
Your comment will be published on behalf of '
Guest
'.
Login
here!